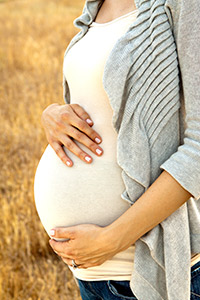 You've just found out you're pregnant! What an exciting time for you-a time of physical and emotional change and growth, along with a lot of questions. We've put together the following information to help keep you up to date throughout your pregnancy.

Pregnancy: Starting Out


Meet the Midwives of WSNM


Over-the-counter medications that may be used during pregnancy
Pregnancy : Preparing for Childbirth

Full Packet (48 Pages)

Am I in Labor

As We Begin Our Lives Together

Birth Control Methods

Birth Plan Preference

Bringing Your Baby to Breast

Cesarean Sections

Choosing a Health Care Provider for Your Baby

Circumcision

Depression During Pregnancy and Postpartum

Doulas

Early Days of Breastfeeding

Epidural Analgesia

First Days of Pregnancy

Group B Strep in Pregnancy

Infant Car Seats

Kick Counts

Labor and Birth Procedures

L&D Info for Lovelace Women's Center

L&D Info for Presbyterian Hospital

Motherhood – The Early Days

Pain During Childbirth

Pediatrician Referral

Recognizing Preterm Labor

What Every Woman Should Know About Breastfeeding

When Does the Bag of Waters Break
Getting Ready for Labor and Delivery
Your months of pregnancy will soon be coming to an end and the big day will be here. You can help prepare yourself for this occasion by signing up for the WSNM Childbirth Classes. For more information, you may contact Kathleen Briley via email: kbriley@wsnm.org or by phone at 843.6168 ext. 3024. Check out the link below for dates and times.

Meet the Midwives of WSNM