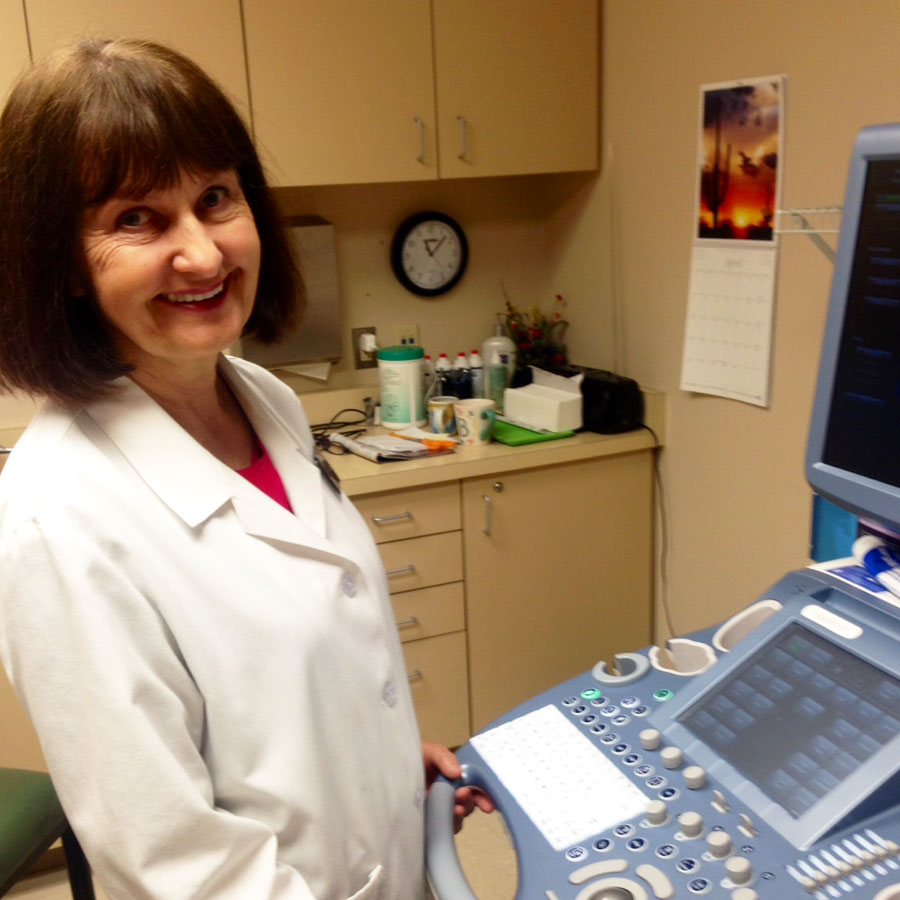 Barbara was born in Poland and came to Albuquerque with her husband and older daughter in 1981. While in Poland she completed her Masters Degree at the third oldest university in Europe: Jagiellonian University in Krakow. After the birth of her second daughter, she completed pre-med courses at UNM and ultimately graduated from the Diagnostic Medical Sonography program in 1993. In her spare time she likes reading, hiking, skiing and traveling.
Certifications: American Registry of Diagnostic Medical Sonographers, 1993
Special Interests: Barbara performs OB-related sonograms, including 3D ultrasounds at the Downtown Office, except for Wedsnesdays when she's in the Westside Office. Barbara worked for Presbyterian Hospital prior to coming to WSNM and keeps her knowledge up-to-date by participating in continuing education through conferences and professional journals. She is certified to peform General, OB/GYN, and Neurosonology ultrasounds.