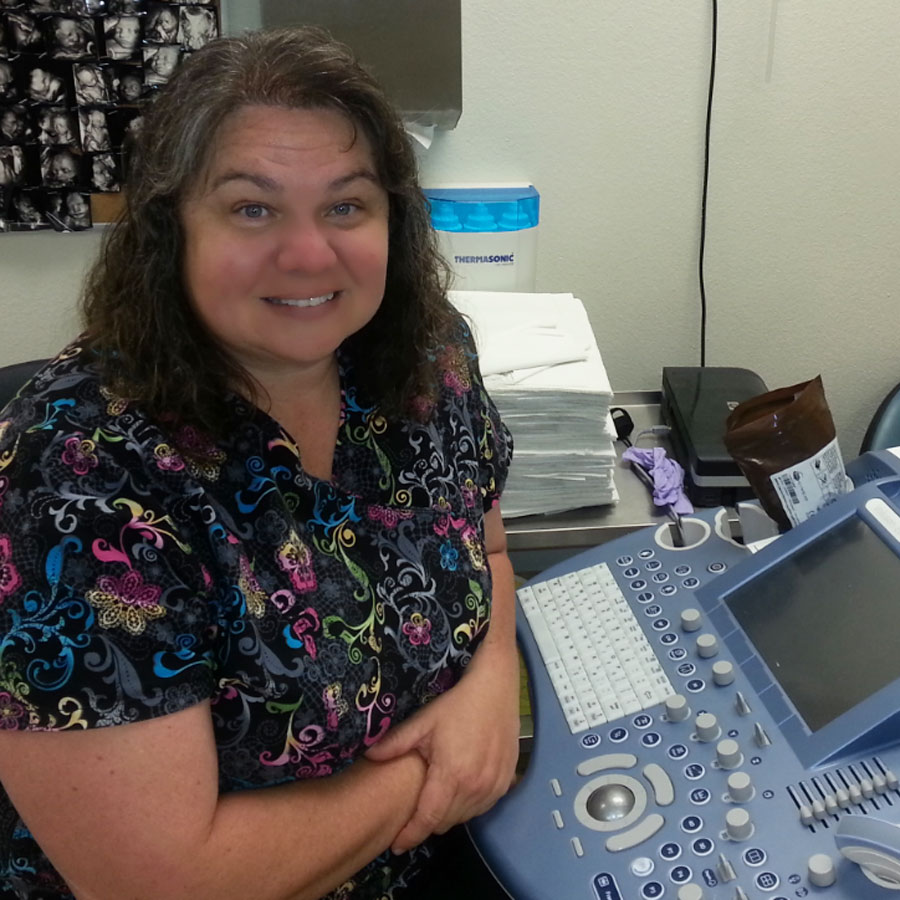 Sherri has lived in many different places in the United States and in 2000 decided to make Albuquerque, New Mexico her permanent home. Her first career was in education and then she decided to pursue a career in ultrasound after being able to shadow a friend who is an ultrasound technician. While she is familiar with all types of ultrasound exams, she enjoys GYN/OB exams most. When she is not working, she enjoys spending time with her two daughters, gardening, walking the dog, and quilting.
Certifications: American Registry of Diagnostic Medical Sonographers, 2005
Special Interests: In addition to being certified in OB/GYN, Sherri is also certified in Abdomen/Small Parts ultrasounds. She had the unique experience of training in GYN ultrasound with Dr. Lynne Reuss, where she developed greater insight and skills in GYN ultrasound exams. Using these talents to assist Dr. Gileen Elder has been especially rewarding. She also enjoys OB ultrasound exams because it is an opportunity to use her 3D imaging skills and to introduce a new family member. Sherri is currently performing both GYN and OB ultrasounds at the Jefferson office on Fridays, at the Downtown office on Wednesdays, and at the Riverside office Mondays, Tuesdays, and Thursdays.