These two lovely ladies are Rebecca Leeman, CNM, and Stephanie Philippides, MD. They are located at our Jefferson office and attend births at Lovelace Women's Hospital and I recently asked for their thoughts about how WSNM approaches pregnancy and birth.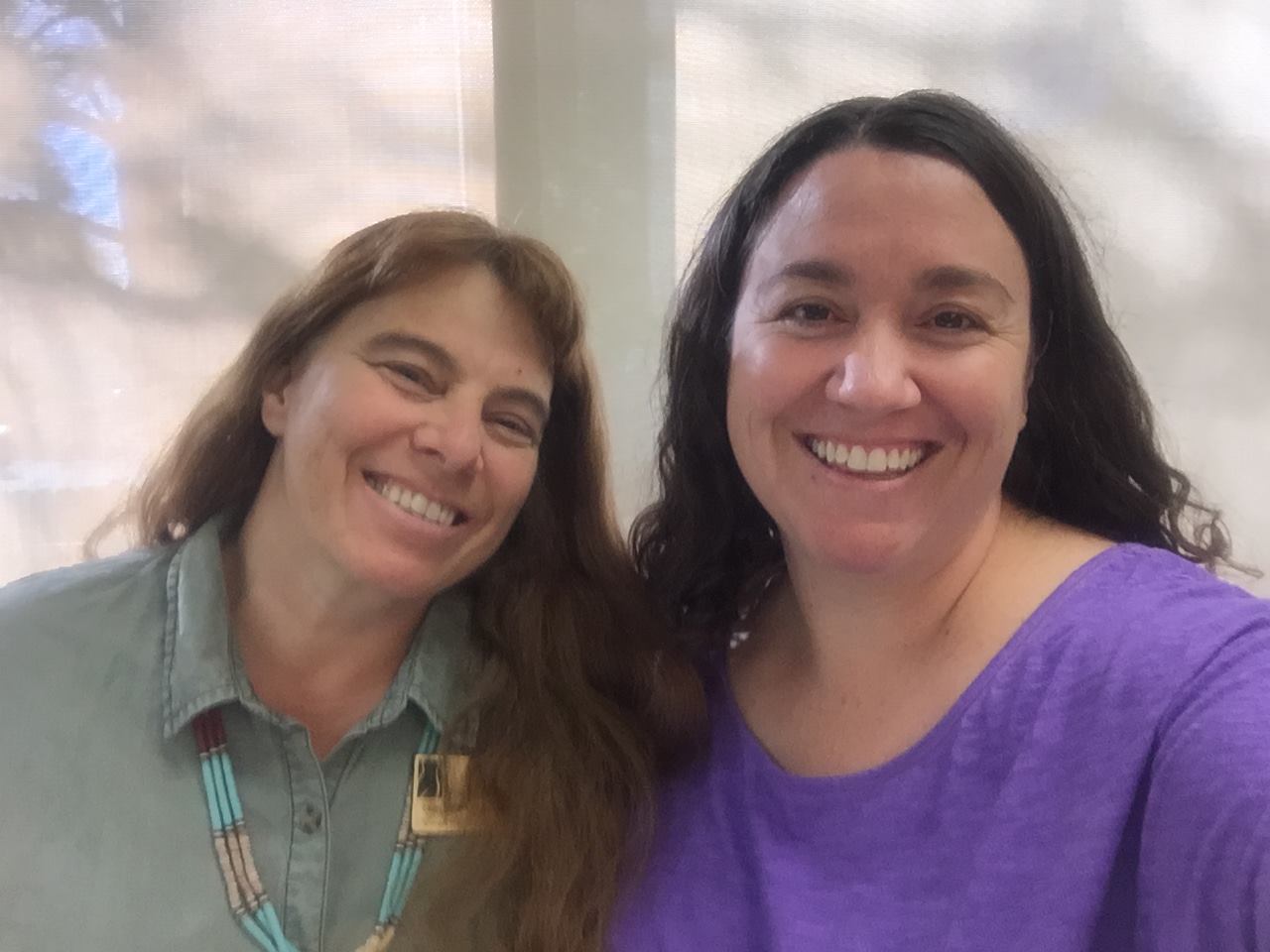 Rebecca
: Pregnancy is a time of big change for women and families. Getting to see the same person on the health care team throughout the pregnancy can help moms feel a little more grounded throughout the changes that are happening. A trust develops. Stories are shared. A woman can start to feel a little more known to her provider and pregnancy care goes beyond just what it takes to measure and listen to baby. Personalized pregnancy care happens when your care provider acknowledges and is curious about the setting into which this new baby is coming. It takes time to build relationships.
Dr. Philippides: Personal pregnancy care means individualized care. No two people experience pregnancy in the same way. We all have our own experiences, unique medical history, fears and worries, and our own hopes and dreams. To treat each person as an individual means that I want to make a connection to that person and really understand their needs.
Rebecca
: Women's Specialists practice allows me to give personalized pregnancy care and build relationships. I also have the confidence that when the women I see go into labor, there will be midwives and doctors who I trust there, who will carry that same respect for these women. I trust the providers in my practice in being able to give safe and satisfying care so that if I am not there at birth time, I still get to celebrate for my clients knowing it was one (or more) of the A team catching joy, catching baby.
Dr. Philippides: WSNM offers an outstanding team of people who specialize in caring for women. We offer our patients the opportunity to see the same provider during their prenatal care which is a critical element of personal pregnancy care. In addition, just because someone's insurance changes it doesn't mean you have to change providers, because we accept almost all insurance plans.
Rebecca
: One of the reasons I was drawn to midwifery twenty-five years ago was because it allowed me to be a partner for women and families in a time of big change in their lives. Sometimes people make big shifts in their thinking about themselves through pregnancy and birth. Sometimes there is crisis. I feel strongly that a midwife is there not only to be a guardian of normal pregnancy and birth, but also to be there to shine the light on what the woman already knows to be her true best path. Besides making sure the pregnancy is going along safely, the week to week work I enjoy is the simple reassurances about the crazy stuff that happens physically and mentally, and how we trouble shoot together where to go with it.
Dr. Philippides: I have the best job in the world, I get to be part of one of the single most important events a person's lifetime, the birth of their child. I like to say I host Birthday Parties for a living.
There you have it! Thoughts on pregnancy, birth and WSNM from two of our awesome providers.
Cheers,
Jen Williams, CNM