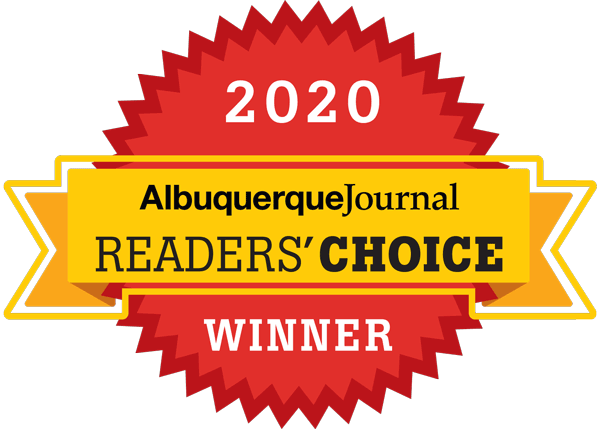 On September 27, 2020, the Albuquerque Journal announced that Women's Specialists of New Mexico is a Reader's Choice winner in the gynecology category of the 2020 contest. 
Albuquerque Journal Readers' Choice — now in its 7th year — celebrates the best that Albuquerque and New Mexico have to offer in over 250 different categories of businesses, places and people in the city and state. There are several contenders in each of the category with only one winner. The 2020 contest attracted more than 150,000 votes from Albuquerque and around the State.  
"The providers at WSNM are thrilled to be recognized as the winner for gynecology care" said Practice Executive, Kathy Teston, "This is truly a special recognition since it comes from our community members. We appreciate voters who value the care and trust our providers for their full range of gynecology care."  
At WSNM, patients can choose to be cared for by a physician, midwife, nurse practitioner, or physician assistant. The practice offers routine gynecological exams and treatment and advice for vaginitis, contraception, abnormal bleeding, urinary tract infections as well as screening for sexually transmitted diseases.
Each year WSNM sees over 25,000 women. Providers believe that helping each woman maintain her gynecological health is an integral part of an overall healthy life.
Thank you New Mexico for this wonderful recognition!!