New Location Will Improve Patient Experience
On November 1, WSNM officially moved our home office from 201 Cedar St SE to 1001 Coal Ave SE.  The new location is one block south and the change is being made to increase convenience for patients. The new location on Coal offers more parking spaces, shorter walking distances and easier access to appointments.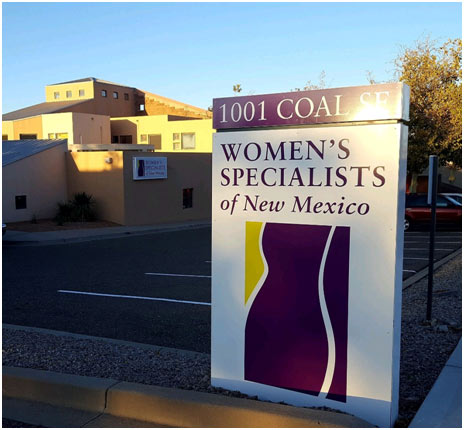 According to WSNM Executive Director Kathy Teston, "This move is about creating more convenience for our patients. The complaint we hear most often from patients and family members who see us at the downtown office is about parking. Our current location at the Presbyterian Hospital campus on Central Avenue is inside a multi-story building on the fifth floor. Patients often walk long distances across crowed outdoor parking lots or navigate a large, hectic parking structure. Our new office is a two-story building with plenty of on-site surface parking. We have been communicating about the move with our patients for a few months now and we are getting very positive feedback."
"Our downtown office tends to be our busiest", said Teston, "we have 12 full-time providers seeing 35,000 patient visits a year. We are investing in the new space at 1001 Coal for our patients' convenience and we're also taking the opportunity to provide patients with a fresh and up-to-date medical office."
At Oasis we can help you cleanse, tone, correct and protect your skin.  We have a full spectrum of skin care facials ranging from our signature Calming Facial to our Pumpkin Retexturizing Facial for both men and women. We also carry leading skin care lines to include Skin Ceuticals, ELTA, BioPelle and more.
For the month of August, we are offering special discounts on facials ranging from 10% – 20%, depending on how much you spend with us.
Spend $50 to $150 and receive 10%off
Spend $151 to $350 and receive 15%off
Spend $351 or more and receive 20% off
Our Esthetician, Nicole Ortega, is incredibly well-trained and personable. Nicole graduated from the New Mexico Aveda Institute in December of 2001 in Esthiology and has a wide range of knowledge in the field.
At Oasis we provide clinically proven cosmetic services and take the time to understand patient goals and health concerns as we recommend treatment plans and products. I think this makes us different from other cosmetic spas and invite you to visit us at the Oasis Med Spa.
Call (505) 344-1444 to schedule your appointment today.
I AM A RUNNER
I AM A CFO
I AM A TRIATHLETE
I AM A WOMAN
Women's Specialists of New Mexico is dedicated to the health of all women, from teens and pregnancy, to gynecology and beyond.
Ask the Midwife – Zika Virus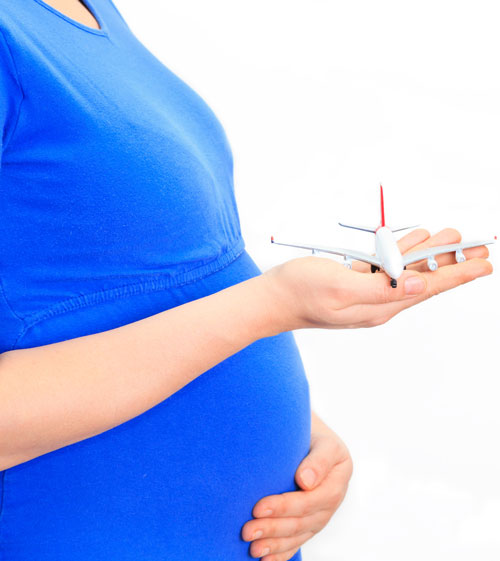 Q: I planned a trip to a beachside resort in Mexico a few months ago and just now found out that I am pregnant.  My mom said it isn't safe for me to go because of Zika virus, but I already paid for the trip. What should I do?
A: Congratulations on your pregnancy!  Our primary goal is for you to have a healthy pregnancy as well as a safe and happy outcome for you and your baby.  Zika virus is a serious concern in pregnancy.   This disease is spread by the bite of 2 types infected mosquitoes, as well as through sexual contact.  The virus can cause severe birth defects of the brain in the developing fetus, as well as miscarriage, stillbirth and a disease of the nervous system called Guillain-Barre syndrome.  Unfortunately at this time, there is no vaccination against Zika.  The CDC recommends that all pregnant women avoid travel to areas of the world where Zika is being transmitted.  If travel is unavoidable, steps must be taken to minimize the risk of being infected with the virus.  If you travel to an area that is known for Zika transmission, your provider will arrange for testing for the virus one or more times during your pregnancy, and will advise you to refrain from sexual intercourse during your pregnancy.
Areas of the world that are known to present a risk of Zika virus transmission include: Mexico; the Caribbean (including but not limited to the Virgin Islands, Puerto Rico, Cuba, Jamaica and the Bahamas); all Central American countries; most South American countries; much of Africa; parts of Asia including India, the Philippines, Vietnam and Burma; and some of the Pacific Islands.  Additionally, the areas of Miami-Dade county and Brownsville, Texas have reported mosquito-borne Zika infections.  The CDC has a current list of all countries affected.
The CDC recommends that people who travel to places where Zika is found take steps to avoid mosquito bites.  This includes staying indoors, using screens on windows and doors, sleeping under mosquito nets, and using insect repellents on the skin.  Recommended repellents include those containing DEET, Picaridin, IR3535, oil of eucalyptus and 2-undecanone.  EPA registered repellents are preferred.
Zika can be passed through vaginal, anal and oral sex. The virus can remain for prolonged periods in semen, which is the reason for the recommendation to avoid sexual intercourse during pregnancy if there has been a risk of exposure. The virus can be found in semen for as long as 6 months.  If intercourse occurs, condoms should be used every time, from beginning to end, and dental dams should be used for oral sex.  It is safest to not have sex for the entire pregnancy.  If only the male partner of the pregnant woman is visiting a Zika affected area, condoms should be used for 6 months or they should abstain from intercourse. If symptoms develop in the male partner, contact a healthcare provider for instructions on testing.
Many people who are infected with Zika will have no symptoms at all, or very mild symptoms that could last a few days to a week.  Zika symptoms can include fever, muscle pain, rash, red eyes, headache or joint pain.   Zika can have symptoms that are similar to other tropical illnesses such as Dengue Fever and Chikungunya so it is important to receive the correct testing.  Your provider will work closely with the NM Public Health Department to plan the timing and type of tests.   There is no medication for Zika but symptoms can be treated with rest, fluids and Tylenol. It is not recommended to take aspirin or ibuprofen.
Finally, I know it is disappointing to have to change plans, but I would recommend that you not take your trip to the beach in Mexico, and perhaps go somewhere  that there is no risk of Zika, such as  a mountainous area of Mexico, at an elevation over 6,500 feet (no mosquitoes up there) or an alternative location, such as France or Italy.  While traveling to the high elevation, precautions against mosquitoes need to be taken if in lower elevations in transit.  Finally, only you and your partner can make the decision on whether to take the risks, but the potential for severe problems in the fetus is a real concern, and one that should be taken very seriously.  For further information on Zika and pregnancy, please reference the CDC Travel PDF.  We hope you have a happy and healthy pregnancy!
– Elizabeth Withnall, CNM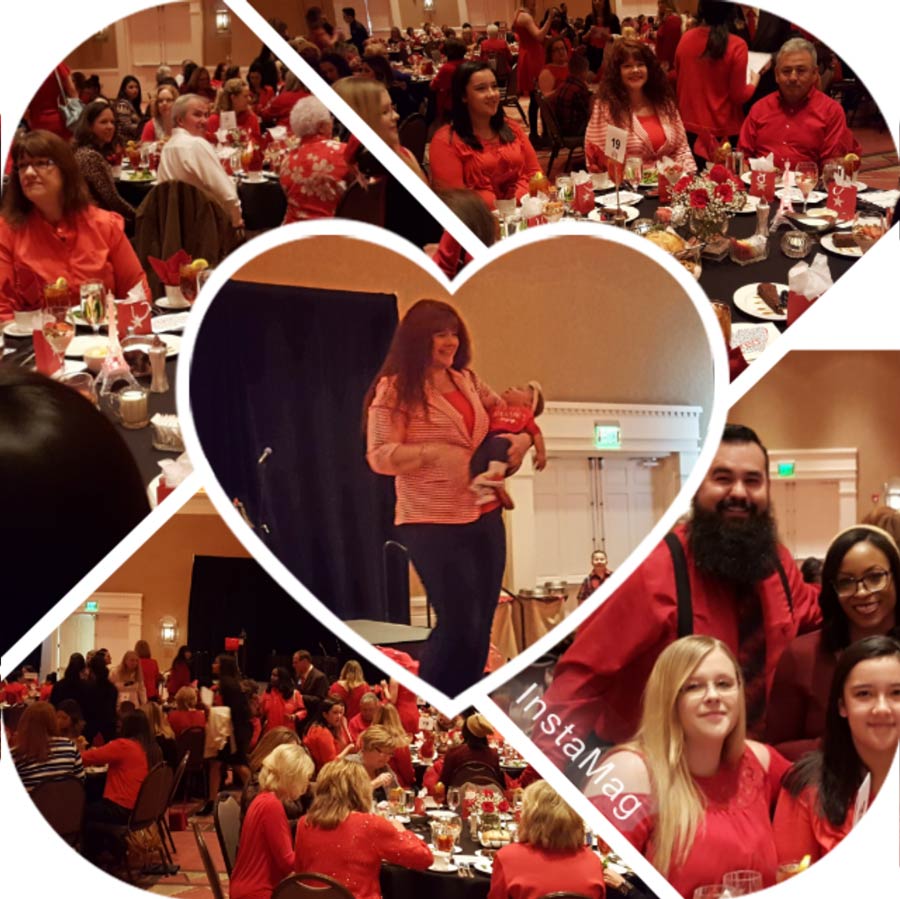 Women's Specialists had the distinction of celebrating one of our employees recently. Tammy was honored at the Go Red for Women luncheon sponsored by the American Heart Association.  Her story is important because many women ignore the symptoms.  See Tammy's story below.
"I had my heart attack on the evening of July 31, 2016 at 47 years old. In hindsight, I started having symptoms 48 hours prior. I left work on a Friday evening with shoulder blade pain. I figured it was a knot and had my husband rub it that night. It continued intermittently through Saturday and was starting to make my fingers tingle. I took Tylenol and Advil and that relieved a little of the discomfort but I had a dull ache that felt like it was in the bone. I woke up on Sunday feeling so much better. I relaxed most of the day and decided early evening I was going to vacuum the pool. That was all it took. I went inside, sat on the couch and had the most excruciating chest pain, down my arm, up my neck into my jaw. I fell to the floor. I knew exactly what it had to be. I realized with my first grandbaby just 6 weeks away and my family witnessing this that I had to go to the Emergency Room. I did not want to be a statistic. The EKG was normal but my labs were not. I went to the cath lab with a 90% blockage of my LAD artery and had a stent placed. I have no family history, no high cholesterol and no high blood pressure.  Very happily 6 weeks later I spent another night in the hospital and witnessed the beautiful birth of my grandbaby Brielle Mae."
Tammy's story is not unique as many women miss the warnings signs.  If you have any of the following symptoms, be proactive and seek help.
Shortness of breath.
Pain in the back, neck, jaw or one or both arms.
Cold sweat, nausea/vomiting or lightheadedness.
Uncomfortable pressure, squeezing, or pain in the center of your chest that lasts more than a few minutes. This pain can go away and then come back.
If you have any of these signs, call 9-1-1 and get to a healthcare facility right away.
These two lovely ladies are Rebecca Leeman, CNM, and Stephanie Philippides, MD. They are located at our Jefferson office and attend births at Lovelace Women's Hospital and I recently asked for their thoughts about how WSNM approaches pregnancy and birth.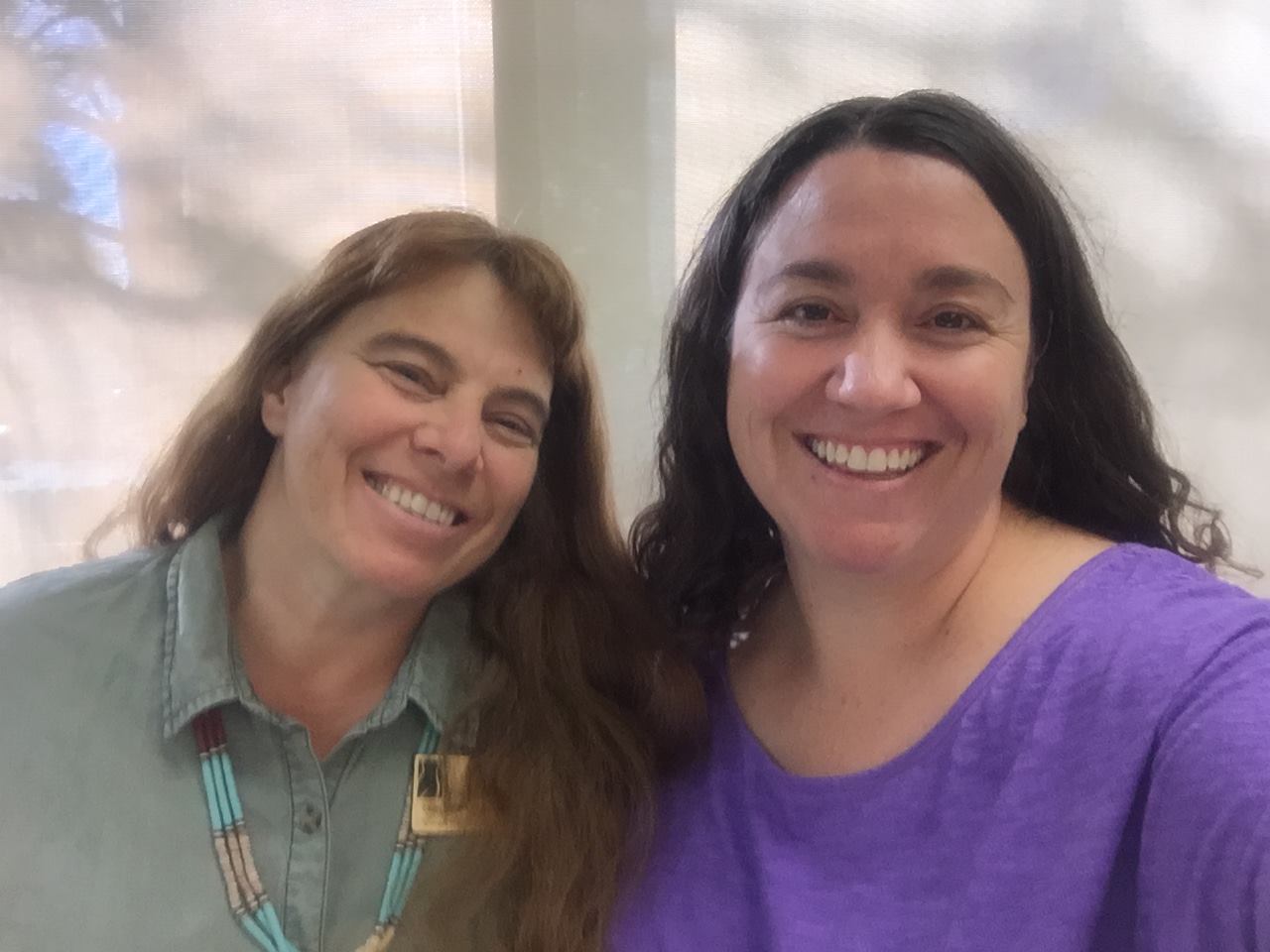 Rebecca
: Pregnancy is a time of big change for women and families. Getting to see the same person on the health care team throughout the pregnancy can help moms feel a little more grounded throughout the changes that are happening. A trust develops. Stories are shared. A woman can start to feel a little more known to her provider and pregnancy care goes beyond just what it takes to measure and listen to baby. Personalized pregnancy care happens when your care provider acknowledges and is curious about the setting into which this new baby is coming. It takes time to build relationships.
Dr. Philippides: Personal pregnancy care means individualized care. No two people experience pregnancy in the same way. We all have our own experiences, unique medical history, fears and worries, and our own hopes and dreams. To treat each person as an individual means that I want to make a connection to that person and really understand their needs.
Rebecca
: Women's Specialists practice allows me to give personalized pregnancy care and build relationships. I also have the confidence that when the women I see go into labor, there will be midwives and doctors who I trust there, who will carry that same respect for these women. I trust the providers in my practice in being able to give safe and satisfying care so that if I am not there at birth time, I still get to celebrate for my clients knowing it was one (or more) of the A team catching joy, catching baby.
Dr. Philippides: WSNM offers an outstanding team of people who specialize in caring for women. We offer our patients the opportunity to see the same provider during their prenatal care which is a critical element of personal pregnancy care. In addition, just because someone's insurance changes it doesn't mean you have to change providers, because we accept almost all insurance plans.
Rebecca
: One of the reasons I was drawn to midwifery twenty-five years ago was because it allowed me to be a partner for women and families in a time of big change in their lives. Sometimes people make big shifts in their thinking about themselves through pregnancy and birth. Sometimes there is crisis. I feel strongly that a midwife is there not only to be a guardian of normal pregnancy and birth, but also to be there to shine the light on what the woman already knows to be her true best path. Besides making sure the pregnancy is going along safely, the week to week work I enjoy is the simple reassurances about the crazy stuff that happens physically and mentally, and how we trouble shoot together where to go with it.
Dr. Philippides: I have the best job in the world, I get to be part of one of the single most important events a person's lifetime, the birth of their child. I like to say I host Birthday Parties for a living.
There you have it! Thoughts on pregnancy, birth and WSNM from two of our awesome providers.
Cheers,
Jen Williams, CNM